Foundational. Transferable. Enduring.
The Institute of Arts and Humanities emphasizes the value of interdisciplinary thinking in addressing the needs of a complex world. We house 16 academic programs in regional, ethnic, and thematic studies. Our programs equip students to analyze and speak about the past, present, and future with creativity and insight.
AAPI Studies Statement on Anti-Asian Violence
The Asian American and Pacific Islander Studies Program at UC San Diego stands in solidarity with Asian American and ally communities in condemning the anti-Asian violence in Atlanta.
Newsletter
Stay up to date with the latest accomplishments, news and events from the Institute of Arts and Humanities through our digital newsletter
Pacific Worlds Symposium
Organizers from UC Irvine, UCLA, UC Merced and UC San Diego came together to bring the Black Pacific into conversation with the Black Atlantic and the Indian Ocean.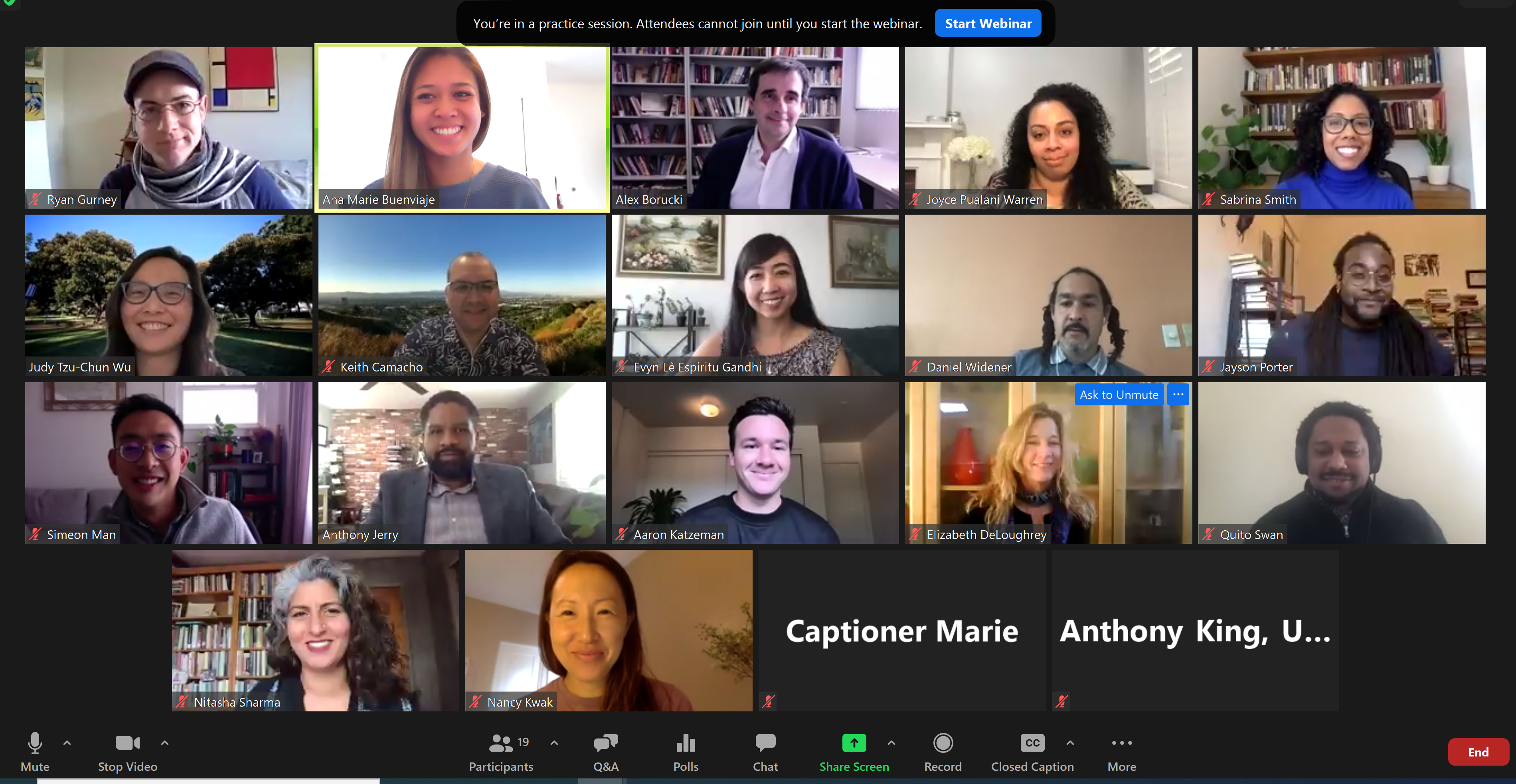 Join Us
We warmly invite you to be a part of our Institute of Arts and Humanities community. Our programming encourages engagement in conversations about the arts and humanities across borders of time, place, culture and discipline. Stay up-to-date with the latest by joining our electronic mailing list.