From Japanese Internment to the Muslim Ban

Attendee asking a question to the panel

From Japanese Internment to the Muslim Ban
Attendees mingle after the event
Previous
Next
Foundational. Transferable. Enduring.
The Institute of Arts and Humanities encourages interdisciplinary research, teaching and public dialogue in the Arts and Humanities. Encompassing a broad range of methods, approaches and themes—underscoring the centrality of core arts and humanities disciplines—we generate and support projects that help equip students, faculty and the wider public with the creativity, empathy and analysis for imagining and practicing a collaborative and more equitable human experience. 
Join Us
We offer exciting events which are open to all. Our events engage in conversations about the arts and humanities across borders of time, place, culture and discipline. We warmly invite you to be a part of our Institute of Arts and Humanities community. Stay up-to-date with the latest by joining our electronic mailing list.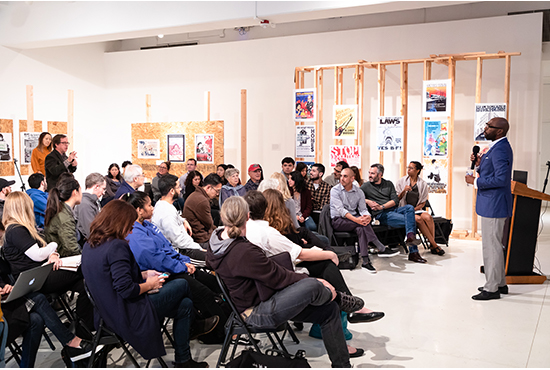 Undergraduate programs
Offering 14 undergraduate majors and minors, the Institute of Arts and Humanities challenges students to build logical arguments, make and justify ethical choices, and communicate those arguments and choices effectively.
California Humanities Grant for Community Conversations
The University of California San Diego Institute of Arts and Humanities received a two year, $10,000 Humanities for All Project Grant to support eight public forums that explore how the arts and humanities can inform discussion about important challenges facing citizens today.
Language Faculty Spotlight: Yuko Tipton
The Institute of Arts and Humanities oversees the Chinese, Japanese, and Hebrew language programs at UC San Diego. The language faculty that teach our courses are a valued part of the diverse Institute of Arts and Humanities community.