Pacific Worlds Symposium: Indigeneity, Blackness, and Resistance
The Black Pacific indexes geographies of Blackness across Oceania and between the Americas and Asia. Understood alternatively as an ontology, epistemology, cosmology, and demographic analytic, the Black Pacific connects histories of empire, militarism, racial formation, and settler colonialism, as well as shared struggles against such processes. This symposium explores three key themes in Black Pacific studies: 
Indigenous and non-indigenous conceptions of Blackness across Oceania,

Black communities of African descent living in the Pacific Islands and Pacific Americas, and  

The transpacific movement of Black subjects between Asia and the Americas. 
Engaging with trans-Oceanic studies, which understands oceans as matter and being, we bring the Black Pacific into conversation with the Black Atlantic and the Indian Ocean to consider not only the intimacy of continents but also the intimacies of oceans and islands. What new intellectual, political, and cultural work might we explore together when we center the Black Pacific in our visions of decolonial justice?
Polynesian epistemology and cosmogony teach us that all life comes from Pō: the generative, boundless blackness that began the world, and to which Kānaka Maoli, Sāmoans, Māori, and other Indigenous Pacific peoples are genealogically connected. This talk asks what is possible if we (re)center Indigenous constructions of blackness as relational.  How might Pō reaffirm Indigenous kinship across Oceania? What role might Pō play in sustaining connections between Black liberation and Indigenous sovereignty, within and beyond Oceania? This talk weaves together the figurative and physical iterations of blackness in Oceania to offer a genealogy of Pō, and reveal its cultural and political possibilities for the future.
Reading:
Joyce Pualani Warren, "Reading Bodies, Writing Blackness: Anti-/Blackness and Nineteenth-Century Kanaka Maoli Literary Nationalism" (PDF)
---
Guest Speaker: Joyce Pualani Warren (jpwarren@hawaii.edu)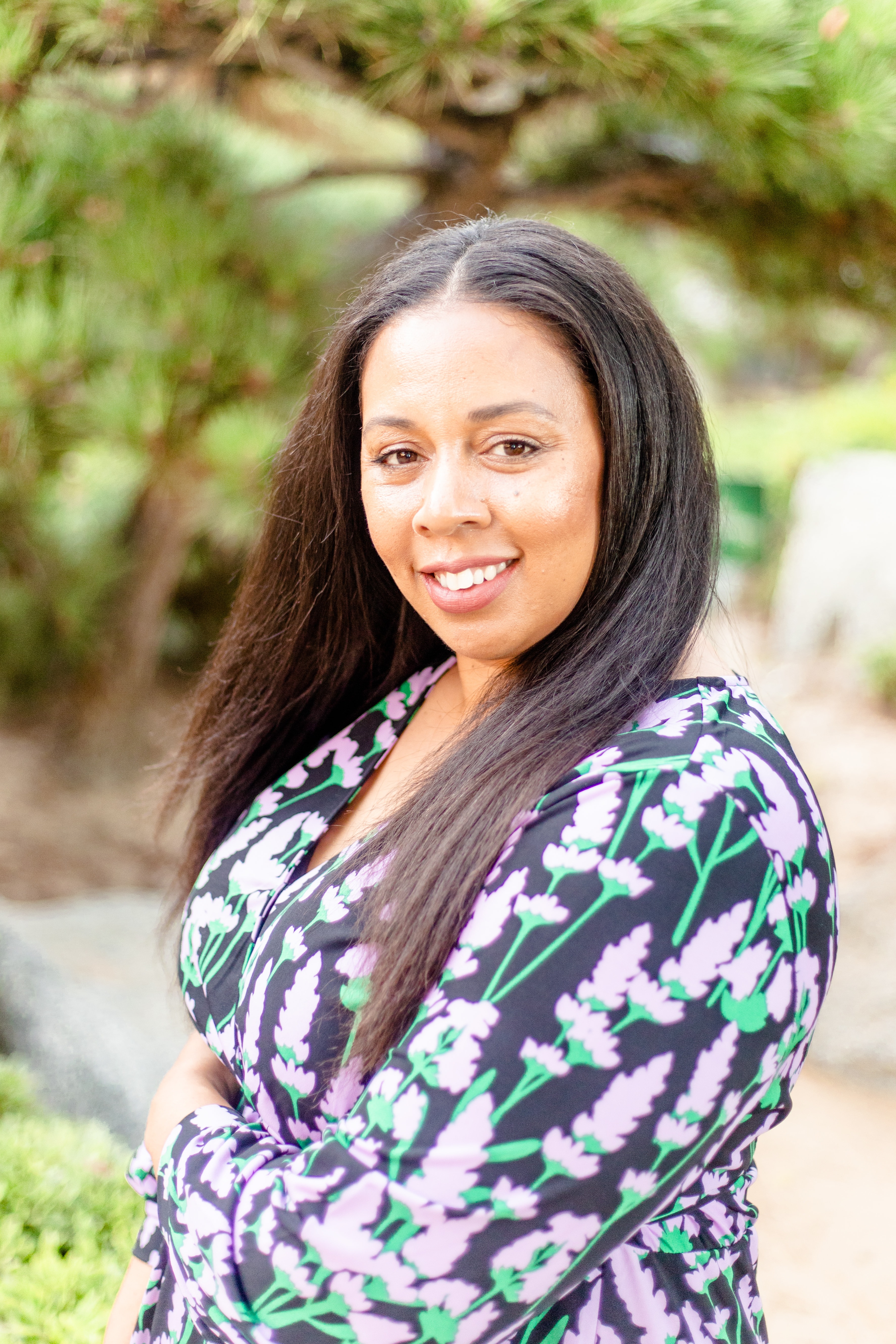 Joyce Pualani Warren is an Assistant Professor in the Department of English at the University of Hawai'i at Mānoa, where she teaches courses on Native Hawaiian, Pacific, and Ethnic American Literatures. Her research interests include Pō, Mana Wahine, indigeneity, blackness, and diaspora. She is a past recipient of the University of Oregon's Postdoctoral Research Fellowship in Ethnic American Literatures and Cultural Productions and the Ford Foundation's Dissertation Fellowship. She holds a PhD in English from the University of California, Los Angeles. Her work has appeared in American Indian Culture and Research Journal, American Quarterly, and Amerasia Journal. 
Moderator: Evyn Lê Espiritu Gandhi (elegandhi@ucla.edu)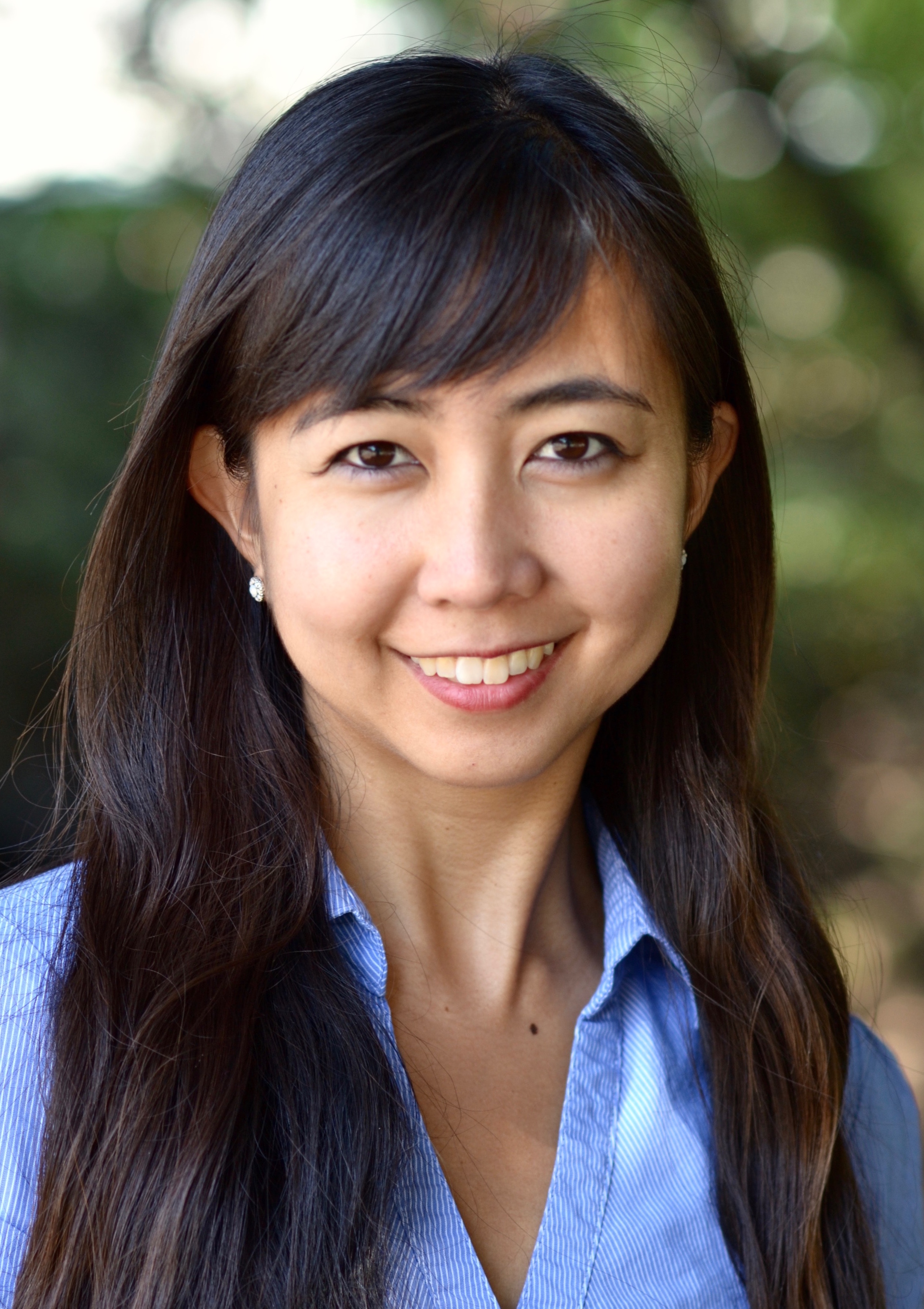 Evyn Lê Espiritu Gandhi is an assistant professor of Asian American Studies at the University of California, Los Angeles.  She is currently working on a book manuscript entitled Archipelago of Resettlement: Vietnamese Refugee Settlers in Guam and Israel-Palestine.
Conversation Partners: 
Keith L. Camacho (kcamacho@ucla.edu)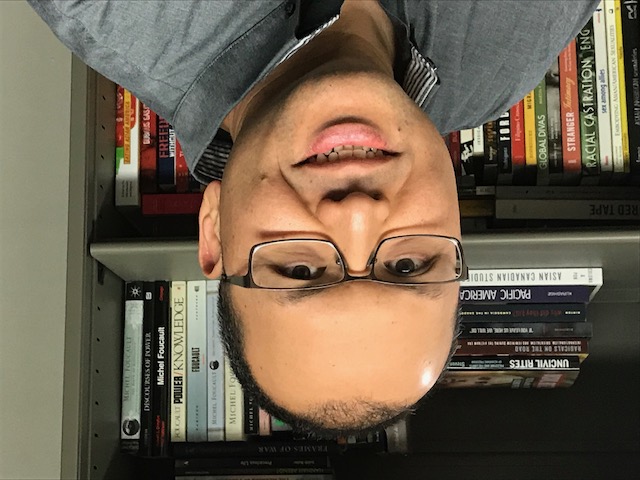 Keith L. Camacho is a professor of Asian American Studies at the University of California, Los Angeles. He is also the author of Sacred Men: Law, Torture, and Retribution in Guam (Duke University Press, 2019) and the editor of Reppin': Pacific Islander Youth and Native Justice (University of Washington Press, 2021).


Elizabeth DeLoughrey (deloughrey@humnet.ucla.edu)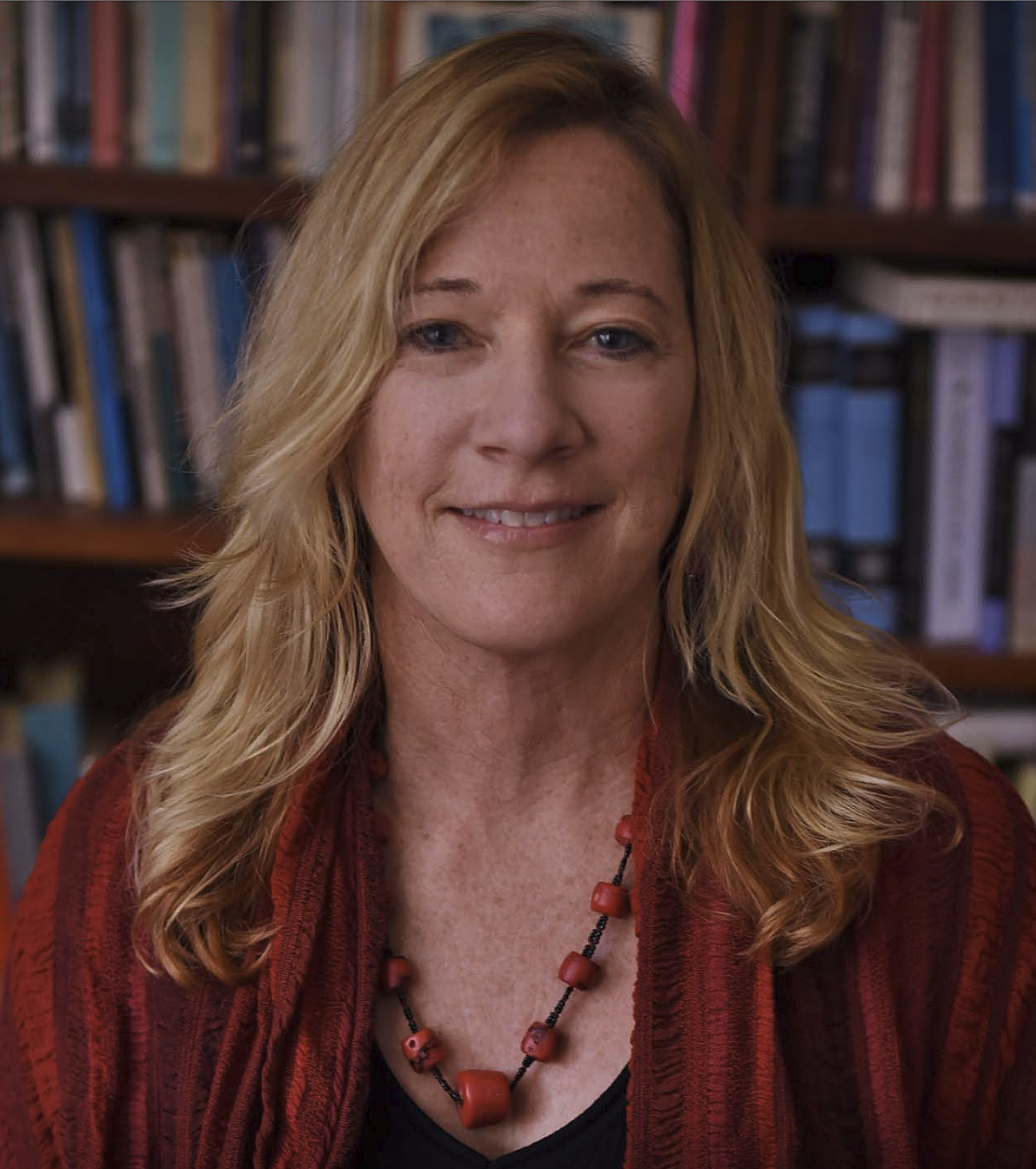 Elizabeth DeLoughrey is a professor in the English Department and the Institute of the Environment and Sustainability at UCLA who teaches postcolonial literature courses on the environment, globalization, and the Anthropocene and climate change, with a focus on the Caribbean and Pacific Islands. With Thom Van Dooren, she was co-editor of the interdisciplinary open-access journal Environmental Humanities until 2020. She is the author of Routes and Roots: Navigating Caribbean and Pacific Island Literatures (2007), and co-editor of the volumes Caribbean Literature and the Environment: Between Nature and Culture (2005); Postcolonial Ecologies: Literatures of the Environment (2011); and Global Ecologies and the Environmental Humanities: Postcolonial Approaches (2015). Her latest (open access) book, Allegories of the Anthropocene, examines climate change and empire in the literary and visual arts and was published by Duke University Press in 2019.
People of African descent have formed part of the Pacific world since the sixteenth century. For instance, in 1513, Nuflo de Olano was one of the first people to sail from Europe to the Americas, walk across the Panamanian isthmus, and see the Pacific Ocean. Olano was an enslaved Black conquistador who formed part of Vasco Nuñez de Balboa's exploration and claimed the Pacific for Spain. In the centuries that followed Olano's journey, other Black conquistadors and enslaved men and women participated in the Spanish Conquest of the Pacific Americas. These enslaved Africans and their American-born descendants would also form a critical part of colonial societies in the Pacific Americas: in the cities, plantations, and on the frontier of what would eventually become Latin America. Despite the widespread movement of these populations and their future settlement near the Pacific Coast, contemporary Black populations represent a minority of the national demographics of Mexico, Panama, Peru, Ecuador, and Colombia. Still, people of African descent make up a significant majority (or minority) in the Pacific regions of Costa Chica (Mexico), Chocó (Colombia), and the North Coast of Peru. These disparities represent the rise of multiculturalism, the neoliberal state, and the racial economy that dictates how Blackness is conceptualized and experienced in the current moment. This panel will analyze the Black communities in the Pacific Americas and consider the current politics of social difference, as well as the politics of inclusion and exclusion, that simultaneously recognize colonial constructions of race and exclude these populations from the national imaginary of modern nations in the Latin American Pacific.
Readings:
Heidi Carolyn Feldman, "Strategies of the Black Pacific: Music and Diasporic Identity in Peru" (PDF)
Bettina Ng'Weno, "Beyond Citizenship as We Know It: Race and Ethnicity in Afro-Colombian Struggles for Citizenship Equality" (PDF)
---
Guest Speaker: Anthony Jerry (anthony.jerry@ucr.edu)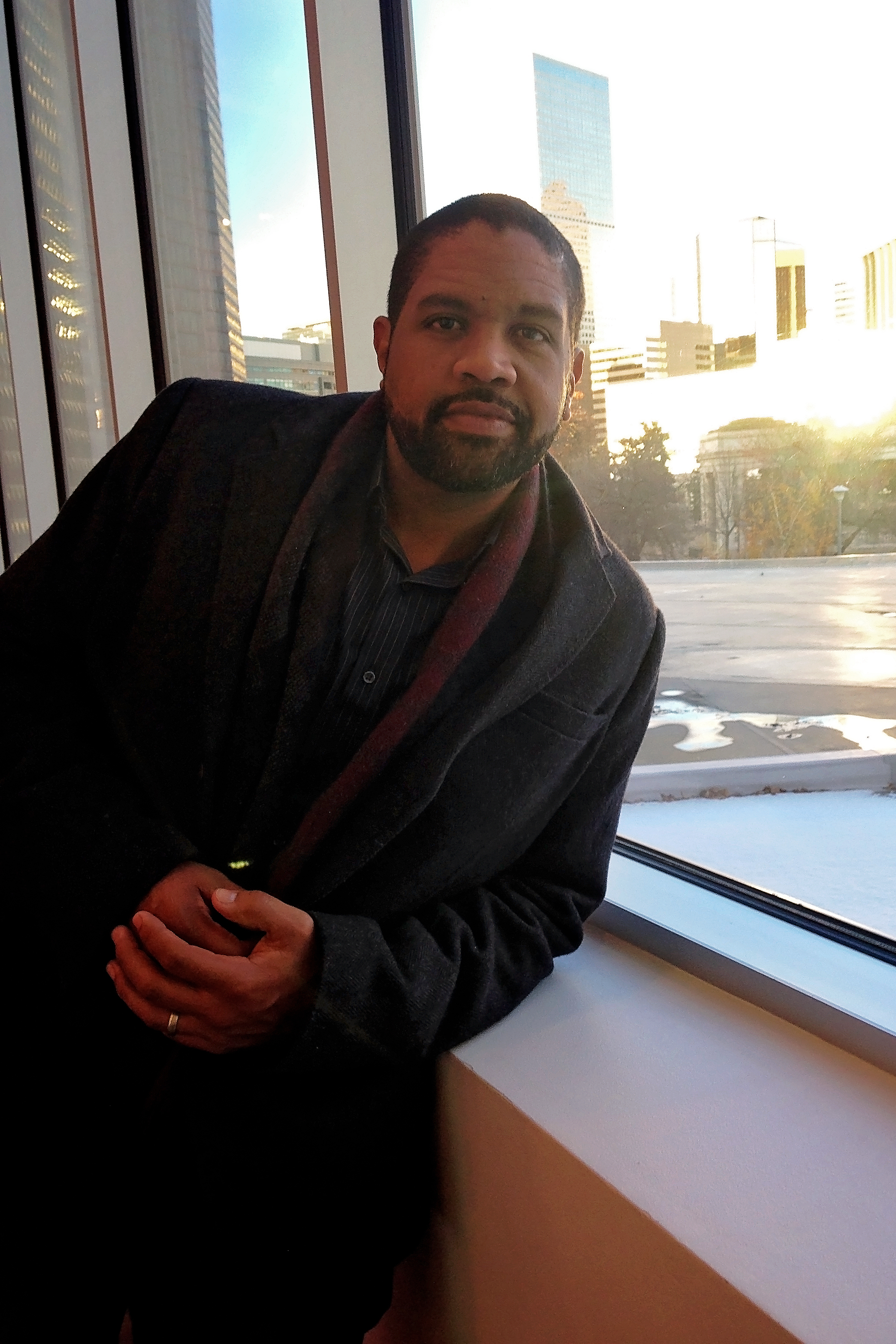 Anthony Jerry is Assistant Professor in the Department of  Anthropology at UC Riverside. His primary research interests are in theorizing the relationships between race and citizenship and investigating the influence that regional discourses of race and racism have on citizenship practices. He has worked in the Costa Chica Region of Mexico for over 10 years. His work also explores the impacts of issues of migration, immigration, racism, and citizenship on first generation youth and youth of color in the U.S./Mexico border region.
Moderator: Jayson Maurice Porter (jaysonporter2021@u.northwestern.edu)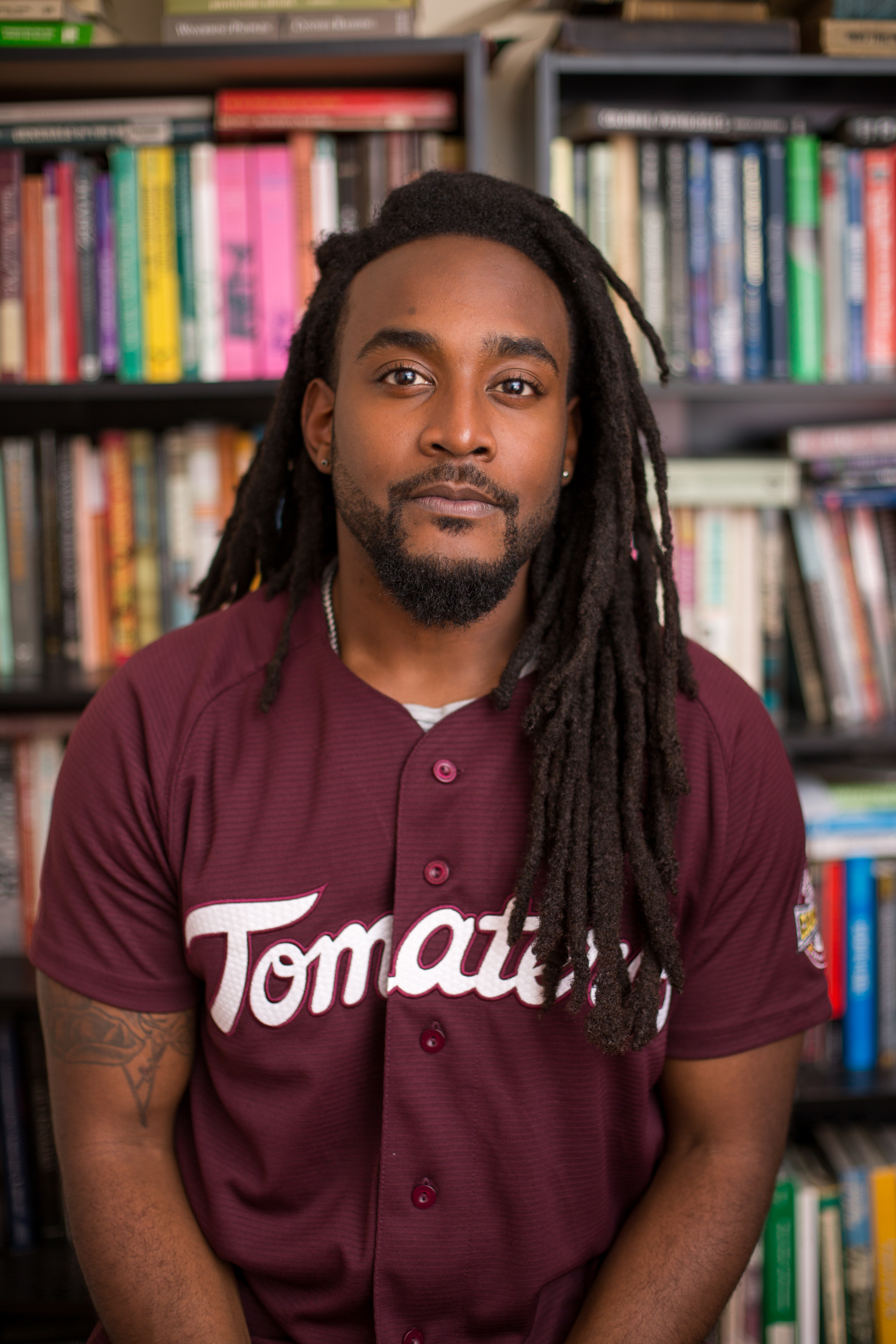 Jayson Maurice Porter is a PhD Candidate of history at Northwestern University, where he focuses on agrochemicals, racial ecologies, and environmental justice in Mexico and the United States. His dissertation work is an environmental history of race and chemistry, ecological violence, and licit and illicit oilseeds in twentieth-century Guerrero and Sinaloa, Mexico. He is a former Fulbright-García Robles scholar (2019-2020), current research fellow at Noria Mexico and Central America, and incoming Editorial Committee member of the North American Congress on Latin America (NACLA).
Conversation Partners:
Alex Borucki (aborucki@uci.edu)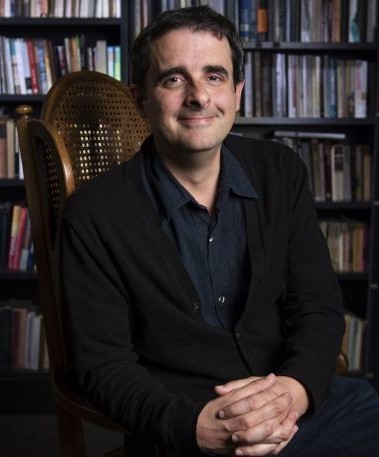 Alex Borucki is Associate Professor in the Department of History in UC Irvine, where he is also the Director of the Latin American Studies Center. He authored From Shipmates to Soldiers: Emerging Black Identities in the Río de la Plata, and he is co-PI of the The Intra-American Slave Trade Database, hosted by the Slave Voyages website, https://www.slavevoyages.org/
Sabrina Smith (sesmith@ucmerced.edu)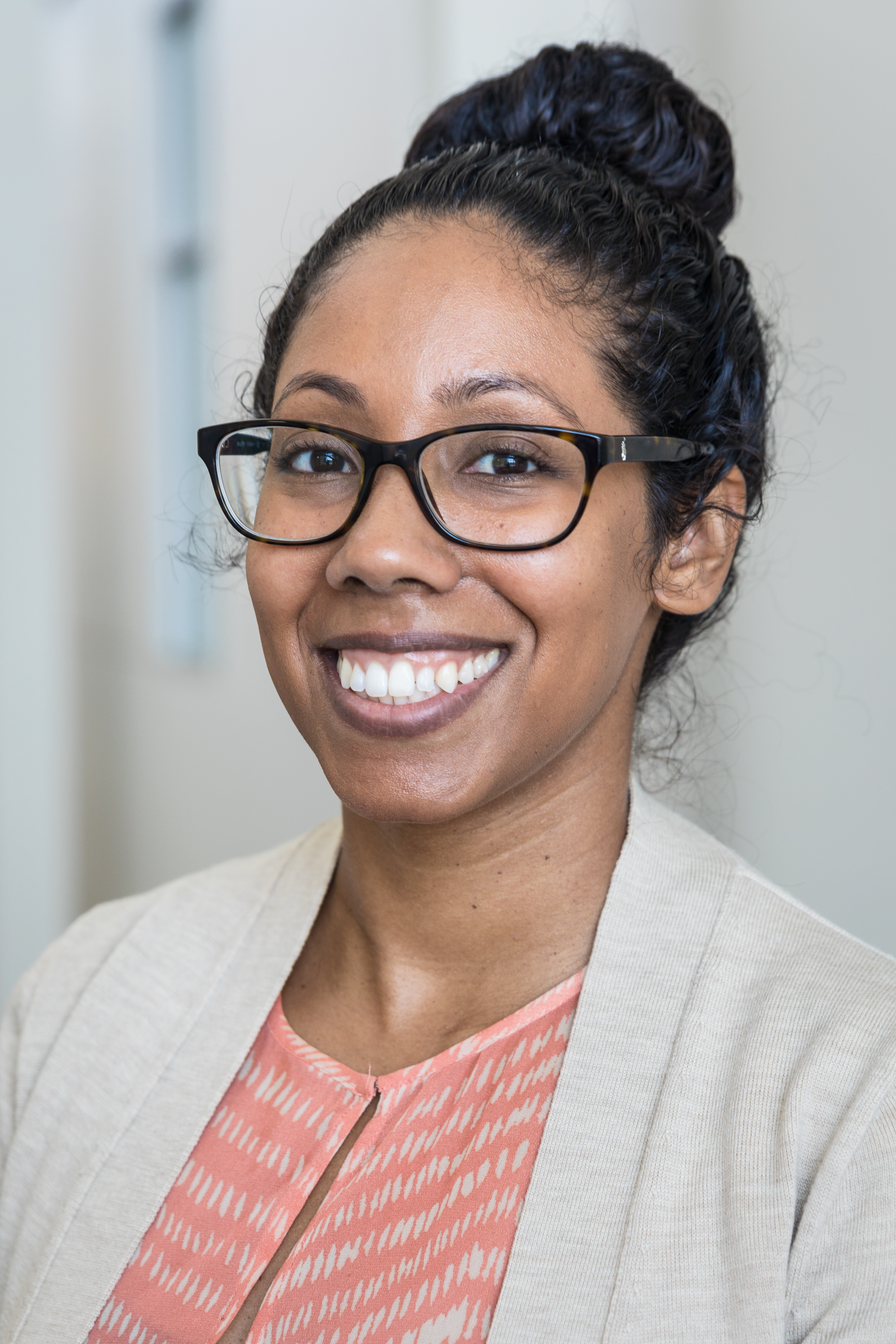 Sabrina Smith is Assistant Professor in the Department of History at UC Merced and the author of "Slave Trading in Antequera and Interregional Slave Traffic in New Spain, 1680–1710" in the edited volume From the Galleons to the Highlands: Slave Trade Routes in the Spanish Americas (2020) edited by Alex Borucki, David Eltis, and David Wheat.
This panel examines the formation of Black diasporas in the Pacific as a legacy of global histories of racial capitalism and settler colonialism. The panelists, specializing in Blackness in Hawai'i and the South pacific, respectively, will speak to the circulation and specific articulations of Blackness and anti-Blackness; conceptions of Black Power and Black freedom movements and the intertwining with anticolonial struggles in the Pacific; and the intersections of Black Studies and Native Studies.
Readings:
Quito Swan, "Blinded by Bandung? Illumining West Papua, Senegal, and the Black Pacific" (PDF)
---
Guest Speakers: 
Nitasha Sharma (n-sharma@northwestern.edu)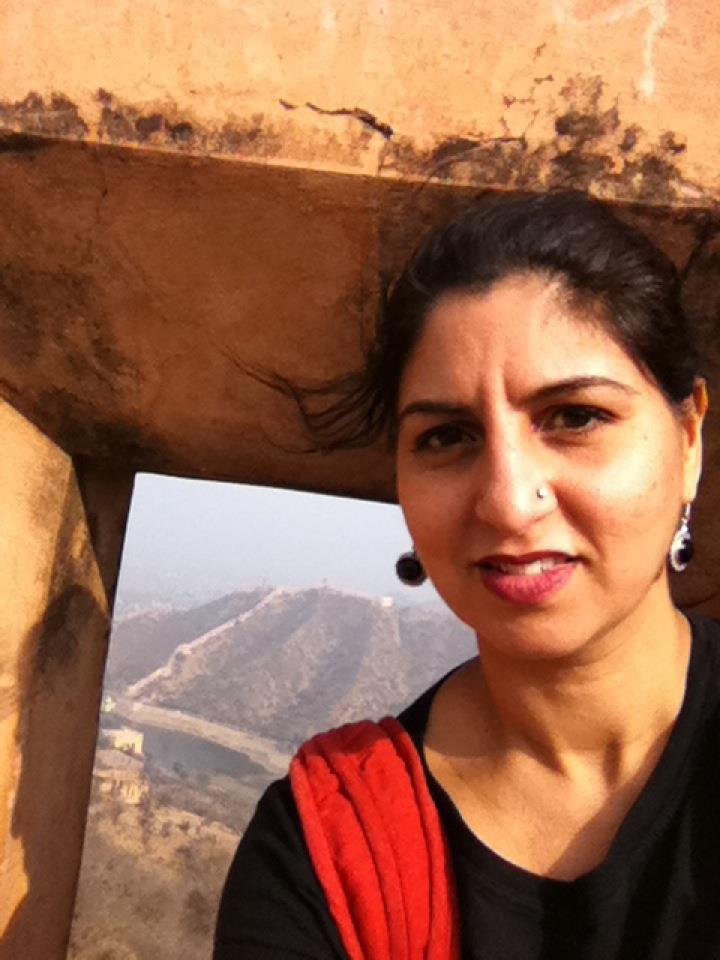 Nitasha Sharma is Associate Professor of African American Studies (Director of Graduate Studies) and Asian American Studies (Director) at Northwestern University. She is the author of Hip Hop Desis: South Asian Americans, Blackness, and a Global Race Consciousness (Duke UP, 2010) and Hawaiʻi is my Haven: Race and Indigeneity in the Black Pacific (Fall 2021). She is also co-editor of Beyond Ethnicity: New Politics of Race in Hawai'i (co-editor, University of Hawai'i Press, 2018) and a forthcoming special issue of Critical Ethnic Studies Journal on TransPacific Studies and Pacific Islands Studies. She has conducted ethnographic research for the past ten years on Black residents of the Hawaiian Islands.
Quito Swan (quito.swan@umb.edu)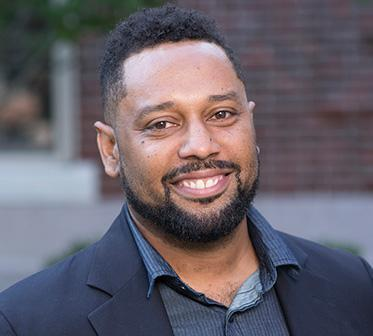 Quito Swan is Director of the William Monroe Trotter Institute for the Study of Black Culture and Professor of Africana Studies at the University of Massachusetts-Boston. He is a historian of the African Diaspora and a scholar of Black internationalism, Environmental Justice, and modern social movements. Swan is the author of Pauulu's Diaspora: Black Internationalism and Environmental Justice (University Press of Florida, 2020), Black Power in Bermuda: The Struggle for Decolonization (Palgrave Macmillan, 2010) and the forthcoming Pacifica Black: Black Internationalism and Oceania (NYU Press). He has garnered several national awards and grants for his research, including fellowships from the National Endowment for the Humanities, Harvard University's Radcliffe Institute, the Sasakawa Peace Foundation, the Wilson Institute for International Scholars and Australia's University of Queensland. Swan co-edits the University Press of Illinois's Book Series on Black Internationalism with Keisha Blain. For the academic year of 2020-21, he is a Visiting Scholar at Pennsylvania State University's Humanities Institute. Most recently, Swan was commissioned by the Bermuda Government's Commission of Inquiry into Historic Land Losses in Bermuda to explore the unfair land grabs of marginalized communities in the island and gave expert evidence before a public tribunal on the matter in October 2020.
Moderator: Judy Tzu-Chun Wu (j.wu@uci.edu)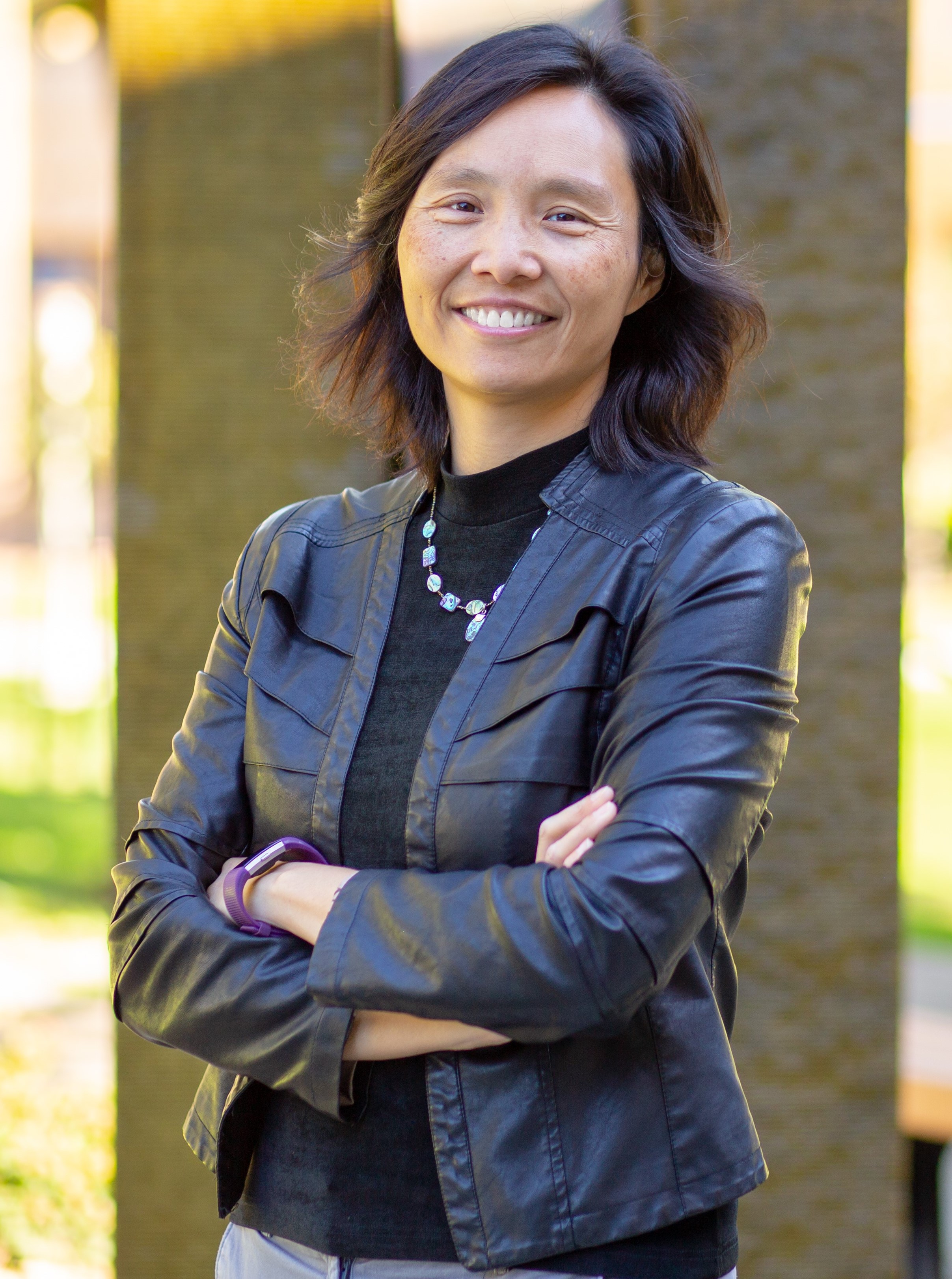 Judy Tzu-Chun Wu is a professor of Asian American Studies at the University of California, Irvine and the director of the Humanities Center.  She authored Dr. Mom Chung of the Fair-Haired Bastards: the Life of a Wartime Celebrity (University of California Press, 2005) and Radicals on the Road: Internationalism, Orientalism, and Feminism during the Vietnam Era (Cornell University Press, 2013). Her current book project, a collaboration with political scientist Gwendolyn Mink, explores the political career of Patsy Takemoto Mink, the first woman of color U.S. congressional representative and the namesake for Title IX. Wu also is working on a book that focuses on Asian American and Pacific Islander Women who attended the 1977 National Women's Conference. She co-edited Women's America: Refocusing the Past, 8th Edition (Oxford 2015), Gendering the Trans-Pacific World (Brill 2017), and Frontiers: A Journal of Women's Studies (2012-2017). Currently, she is a co-editor of Women and Social Movements in the United States, 1600-2000 (Alexander Street Press) and editor for Amerasia Journal.
Conversation Partners:
Simeon Man (siman@ucsd.edu)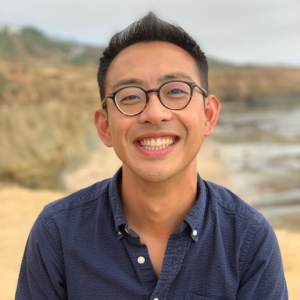 Simeon Man is Associate Professor of History at UC San Diego, where he is also Inaugural Director of the Asian American and Pacific Islander Studies Program and Associate Director of the Institute of Arts and Humanities. He is the author of Soldiering Through Empire: Race and the Making of the Decolonizing Pacific (UC Press, 2018).
Danny Widener (dwidener@ucsd.edu)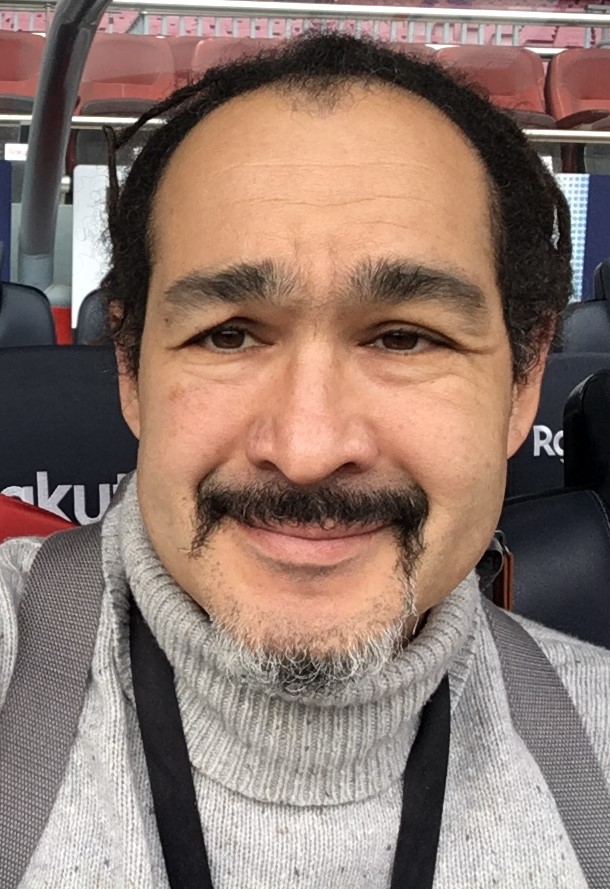 Danny Widener teaches Modern American history, with a focus on expressive culture and political radicalism. He began his educational career at the Echo Park-Silverlake Peoples' Childcare Center. He studied at Berkeley and New York University.  He teaches courses on Cuba, African American History, California, Sport, and Film.  He is a supporter of Tottenham Hotspur.