Centers and Initiatives
The Institute of Arts and Humanities houses centers and initiatives that spearhead the production of cutting‐edge scholarship, collaboration, and public engagement by faculty, graduate students, and undergraduates. Interdisciplinary at their core, the Center for Hellenic Studies and the Arts and Community Engagement forward the shared vision of the Institute of Arts and Humanities in their events and programming, visiting scholars programs, graduate and postdoctoral fellowships, and collaboration with likeminded centers across the UC system, the U.S., and the world.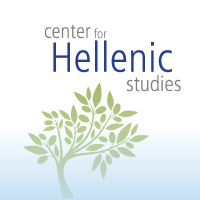 The Center for Hellenic Studies specializes in the history, literature, archaeology, and cultures of the Ancient, Byzantine, and Modern Greek world, including the study of South Eastern Europe, the Mediterranean, and beyond.
---

Preparing Accomplished Transfer Students in the Humanities (PATH) is a collaborative program between the San Diego Community College District (SDCCD) and the University of California San Diego. The goal is to provide guidance to transfer students from SDCCD who have been accepted into UC San Diego with a major in the Arts and Humanities.
Join Us
We warmly invite you to be a part of our Institute of Arts and Humanities community. Stay up-to-date with the latest by joining our electronic mailing list.