Language Faculty Spotlight
The Institute of Arts and Humanities oversees the Chinese, Japanese, and Hebrew language programs at UC San Diego. The language faculty that teach our courses are a valued part of the diverse Institute of Arts and Humanities community. 
Junko Tokuda Simpson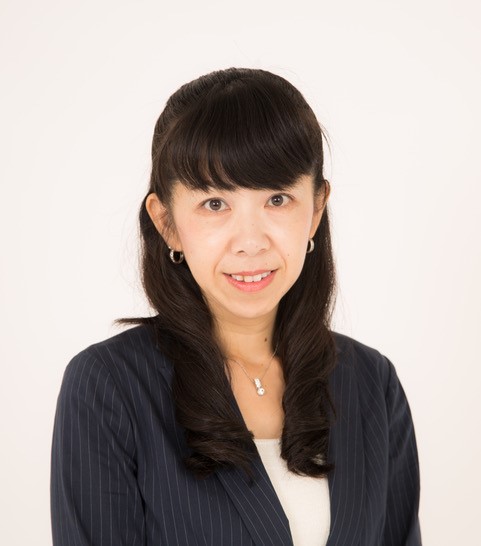 What inspired you to create the Yookoso! app?
I love integrating technology into classroom instructions. Since many students struggle at mastering kanji characters, I wanted to create something that supports students' learning. All students have different backgrounds and it is difficult to tailor class contents based on all students' levels and interests. I am a big fan of personalized and differentiated instructions, and my biggest goal in my daily instruction is to utilize class time most effectively for all students. Kanji is one of the aspects where we can let students navigate through their own study at their own pace. I know that there are so many kanji apps already available for Japanese language learners, but I wanted to create something which is aligned with our textbook and workbook "Yookoso" and to provide good practices and examples with quality. I do really appreciate Professor Yasu-Hiko Tohsaku to work on this project with me and the Course Development and Instructional Improvement Program (CDIIP) at UC San Diego to make this happen. The app developer was Tejen Patel, who graduated from UC San Diego in 2020 with a major in Computer Science. It was really fun working with Tejen to make this app. He is such a young, talented developer, and it was so amazing to work with someone from my own university. I also appreciate all of the assistance I received from my colleagues in reviewing the app contents. I am so proud to say that this app is 100% made at UCSD!
What initially drew you to language instruction?
When I studied for my master's degree in TESOL and Bilingual Education in Ohio, I became a TA of Japanese classes. My goal was to learn about English language education and to become an English teacher in Japan, but my passion for teaching Japanese grew through my TA experiences. Since then, I have been working in the field of Japanese language education. (I have taught English and Spanish for a few years as well.) Personally, I love learning languages and cultures, and I am really fortunate to be able to do what I love for a living.
What are some of your favorite aspects of language instruction?
The most rewarding thing is that I can connect with my students through the target language, Japanese. When they start in 10A, they don't know anything about Japanese, but by the end of the quarter, we can talk about so many things in Japanese. I enjoy developing connections with students through interactions. Teaching is such a rewarding job, and I like the fact that I can be very creative and innovative. I also like to see students' passion when they are interested in language and culture through their inner curiosity.
---
Junko Tokuda Simpson joined UC San Diego in 2015 as a lecturer of Japanese. She holds a doctoral degree in Instruction and Curriculum Leadership from the University of Memphis. Through her career, she has taught all levels of Japanese language courses for elementary, intermediate, advanced, and heritage learners. Her research interests are pedagogy for language learning, technology integration in language education, assessment, and material development. She actively presents at national conferences on these topics. She designed and developed video learning materials to implement flipped classroom models in the first-year Japanese series at UC San Diego. Currently, she has been working on the development of online Kanji learning resources for instructional and supplemental purposes. She truly enjoys interacting with her students to be a part of their academic and personal development. She is one of the authors of the online Japanese textbook "Monty's Bridge to Tomorrow" (University of Alaska, 2014). She received the Hamako Ito Chaplin Memorial Award for Excellence in Japanese Language Teaching in 2017, and was the president of the Teachers of Japanese in Southern California in 2018-2019. Since 2020, she has been serving as a Co-Director of Annual Fall Conference for the American Association of Teachers of Japanese. In her free time, she enjoys traveling to new places and surfing at beautiful beaches in San Diego.
Qin-Hong Anderson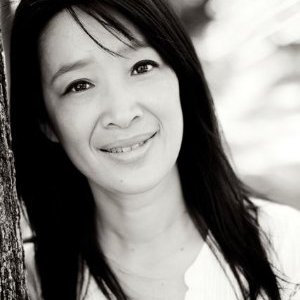 Qin-Hong Anderson has experience teaching Chinese at all levels. Before moving to the U.S., she earned a B.A. in Chinese Linguistics and Literature.  She holds an M.S. in Instructional Design from Ithaca College (Ithaca, New York) and is the author of Masterworks Chinese Companion: Expressive Literacy through Reading and Composition (Chen & Tsui). Before joining the Chinese Studies Program at UC San Diego, she taught Chinese language at Cornell University for an extended period. She is passionate about teaching and enjoys connecting with her students tremendously. UC San Diego Alumni recently named her as one of the "Favorite Professors at UC San Diego," and she was invited to the first ever Brunch-with-a-Prof during Homecoming Weekend in October 2018. 
What initially drew you to language instruction?
I was very lucky to meet a group of intelligent, driven and fun loving international expats who wanted to learn Chinese from me while working in my hometown in China. Meeting them has completely changed my life and has made me realize how much fun it is to help people navigate in a different world.
What are some of your favorite aspects of language instruction?
I love interacting with my students and helping them build confidence. I love to bring joy to my classroom and be able to give my students a tool to see the world in a different perspective. I am truly privileged to have this opportunity to work with my students and make an impact on their lives. Many of my students have told me that taking Chinese has changed their lives, which makes me extremely proud.
What words of advice would you share with an undergraduate student interested in studying Chinese at UC San Diego?
Many studies have shown that learning a new language has many benefits -- mentally, emotionally and socially. We are a group of experienced, talented Chinese teachers who are ready to help and support your journey. Join us and enjoy!
Yuko Tipton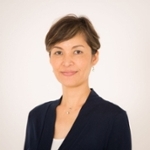 Yuko Tipton holds a B.A. in Spanish from Sophia University in Tokyo and a M.A. in Teaching of Japanese from San Francisco State University. Before joining the Japanese Studies program at UC San Diego, she taught both Japanese and Spanish at various levels across California. She loves to see students grow both academically and personally through their learning of Japanese. In her spare time, she enjoys yoga, walking, and traveling.
What initially drew you to language instruction?
What initially drew me to language instruction was my own experience of learning new languages and cultures.
I was in middle school when I was introduced to my first foreign language, English. Through learning English, I was able to also learn about different cultures and ways of thinking from my own. It was an eye-opening experience, as my worldview was very narrow and limited. I am from a rural area of Japan and the internet did not exist back then. It felt like it opened a door to a new world for me.
I majored in Spanish at Sophia University in Tokyo as I wanted to learn another language, and I studied abroad for one year at the Universidad de Granada, Spain. It was a great opportunity to widen my point of view and learn who I really am. I learned Spanish with students from all over the world including my future husband, who is from San Diego.
I decided to become a Japanese instructor when I chose to live with my husband in the United States. I believe that teaching is a very meaningful profession and I feel honored to be part of the UC Sam Diego community. I enjoy moments when I see my students process something new and watch their facial expressions change as they seize a new concept.
I want my students to find out who they are through their study of Japanese and achieve their full potential. I believe in every student's success and count on them as future leaders!