Language Faculty Spotlight
The Institute of Arts and Humanities oversees the Chinese, Japanese, and Hebrew language programs at UC San Diego. The language faculty that teach our courses are a valued part of the diverse Institute of Arts and Humanities community. 
Yuko Tipton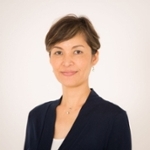 Yuko Tipton holds a B.A. in Spanish from Sophia University in Tokyo and a M.A. in Teaching of Japanese from San Francisco State University. Before joining the Japanese Studies program at UC San Diego, she taught both Japanese and Spanish at various levels across California. She loves to see students grow both academically and personally through their learning of Japanese. In her spare time, she enjoys yoga, walking, and traveling.
What initially drew you to language instruction?
What initially drew me to language instruction was my own experience of learning new languages and cultures.
I was in middle school when I was introduced to my first foreign language, English. Through learning English, I was able to also learn about different cultures and ways of thinking from my own. It was an eye-opening experience, as my worldview was very narrow and limited. I am from a rural area of Japan and the internet did not exist back then. It felt like it opened a door to a new world for me.
I majored in Spanish at Sophia University in Tokyo as I wanted to learn another language, and I studied abroad for one year at the Universidad de Granada, Spain. It was a great opportunity to widen my point of view and learn who I really am. I learned Spanish with students from all over the world including my future husband, who is from San Diego.
I decided to become a Japanese instructor when I chose to live with my husband in the United States. I believe that teaching is a very meaningful profession and I feel honored to be part of the UC Sam Diego community. I enjoy moments when I see my students process something new and watch their facial expressions change as they seize a new concept.
I want my students to find out who they are through their study of Japanese and achieve their full potential. I believe in every student's success and count on them as future leaders!
Qin-Hong Anderson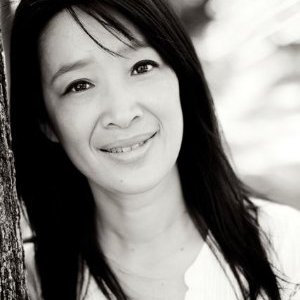 Qin-Hong Anderson has experience teaching Chinese at all levels. Before moving to the U.S., she earned a B.A. in Chinese Linguistics and Literature.  She holds an M.S. in Instructional Design from Ithaca College (Ithaca, New York) and is the author of Masterworks Chinese Companion: Expressive Literacy through Reading and Composition (Chen & Tsui). Before joining the Chinese Studies Program at UC San Diego, she taught Chinese language at Cornell University for an extended period. She is passionate about teaching and enjoys connecting with her students tremendously. UC San Diego Alumni recently named her as one of the "Favorite Professors at UC San Diego," and she was invited to the first ever Brunch-with-a-Prof during Homecoming Weekend in October 2018. 
What initially drew you to language instruction?
I was very lucky to meet a group of intelligent, driven and fun loving international expats who wanted to learn Chinese from me while working in my hometown in China. Meeting them has completely changed my life and has made me realize how much fun it is to help people navigate in a different world.
What are some of your favorite aspects of language instruction?
I love interacting with my students and helping them build confidence. I love to bring joy to my classroom and be able to give my students a tool to see the world in a different perspective. I am truly privileged to have this opportunity to work with my students and make an impact on their lives. Many of my students have told me that taking Chinese has changed their lives, which makes me extremely proud.
What words of advice would you share with an undergraduate student interested in studying Chinese at UC San Diego?
Many studies have shown that learning a new language has many benefits -- mentally, emotionally and socially. We are a group of experienced, talented Chinese teachers who are ready to help and support your journey. Join us and enjoy!